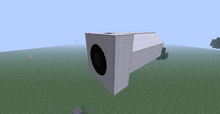 The Turbine Generator is a large 5x10x5 multi-block structure, that converts shaft power to Thermal Expansion RF (Redstone Flux). Unlike Rotational Dynamo, this multiblock structure can accept a massive input of shaft power. However, this multiblock structure only works if it's connected right into a Steam Turbine or a High Pressure Turbine. 
Construction
Edit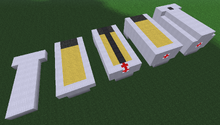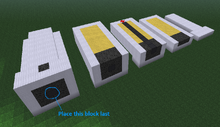 The Turbine Generator is a 5x10x5 multiblock structure, and needs the following to create:
135 x Generator Housing
17 x Steam Bypass
9 x Generator Rotor Core
56 x Generator Rotor Winding
1 x Turbine Generator Block
Top-down view
Edit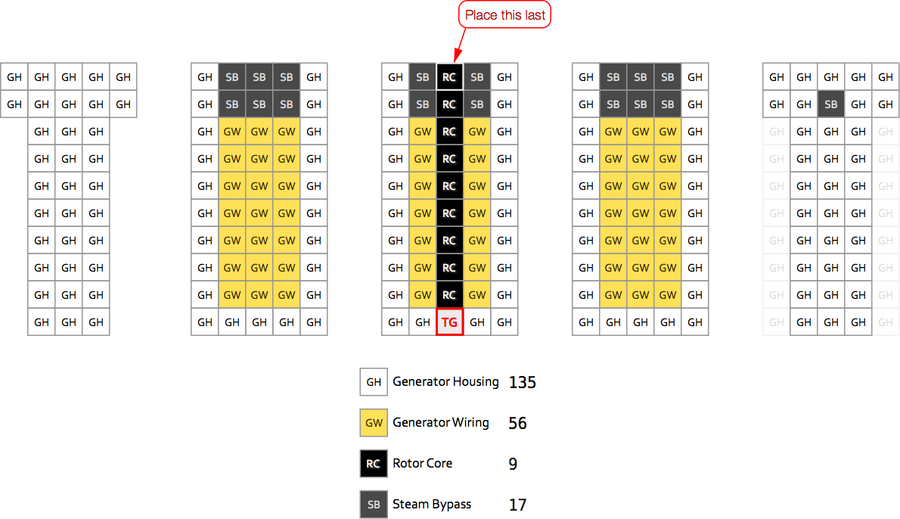 Ad blocker interference detected!
Wikia is a free-to-use site that makes money from advertising. We have a modified experience for viewers using ad blockers

Wikia is not accessible if you've made further modifications. Remove the custom ad blocker rule(s) and the page will load as expected.